Thanks for being patient during the short spell while I caught up. I'm sure you're all waiting to find out what exciting events happen next!
And thank you for the letters of support. Onward…!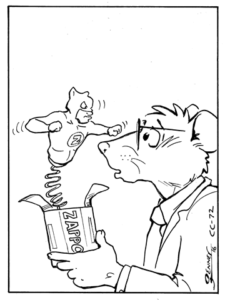 New caption competition
Use your imagination to come up with a funny caption. If the entry form doesn't work, please just send me an e-mail through the contact form or at

Jenner was at ConFurgence 2017, Melbourne Australia, January 6th – 8th.