Now, even more collections of Doc Rat strips are available for your reading enjoyment, on your phone, tablet, other smart device with a Kindle app, or on a Kindle reader. (Even a black-and-white one – they are black-and-white strips.) Go on-line to Amazon and search for Doc Rat eBooks.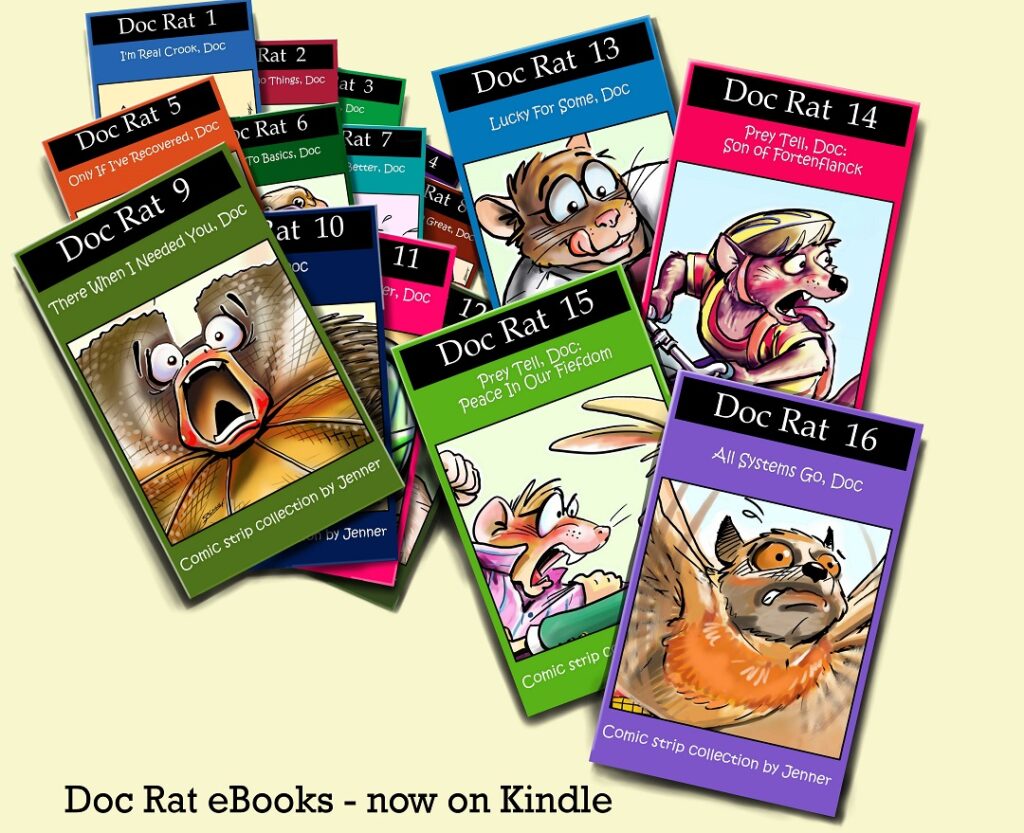 Try it out now. Start your collection and allow yourself the freedom of reading the Doc Rat saga when and wherever you want!
Doc Rat theme (The Coffee Song) by Trevor Hilton.