Dear readers, at short notice, the Doc Rat (Platinum Rat Productions) studio has to relocate. This is going to turn my schedule upside down, in the month that will also see me making my preparations to attend EuroFurence 24.
So, with great apologies, for the next four weeks there will not be my usual Doc Rat strips. In their place, I will present you an endearing character sketch a day. Thank you for bearing with me.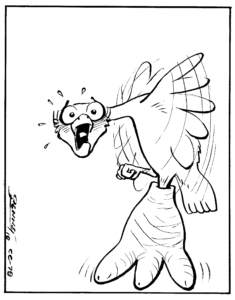 Caption competition 078
On the bright side, I have managed to create a new caption competition. Click here to have a go! 
And… the winners of the three pictures from the past year have now being selected!
Click on each picture to reveal the winners and all the funniest suggestions.